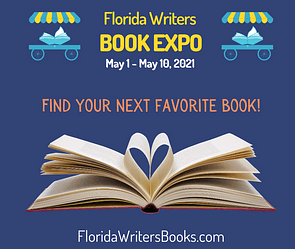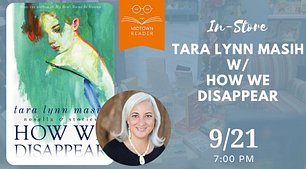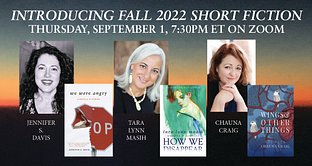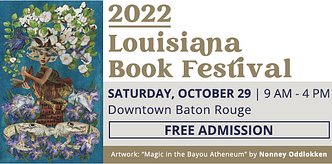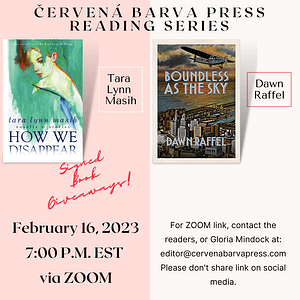 March 20-24| TIME TK
Tennessee Williams & New Orleans Literary Festival
I'll be judging their flash fiction contest in 2024 and appearing as a panelist at the festival. More info TK.
2023
August 18-19| TIME TK
First Annual Youth Book Festival, "Make-Your-Own-Story"
African American Cultural Society Cultural Center and Museum, 4422 US HWY 1 North, Palm Coast, FL, 32164
I'll be appearing at this inaugural event hosted by the African American Cultural Society, Inc. More info TK.
June 10| 1-2:30 PM ET
River City Writers
Southeast Regional Public Library, 10599 Deerwood Park Blvd., Jacksonville, FL 32256
Will be discussing the short story with the Jacksonville chapter of the Florida Writers Association. FREE and open to the public. More info here.
April 22 | 12:30-1:30 PM ET
Word of South Music & Literary Festival
Tallahassee, FL
Part of a fiction panel for the Florida Book Awards located at the Midtown Reader Stage
April 20
Florida Book Awards Banquet
Honoring the FBA recipients, more info here.
March 19 | 5:30 PM ET
Bad Girls of Poetry Zoom Party
Jane Muschenetz' Virtual Book Launch, hosted by poet and editor of Whale Road Review Katie Manning. I'll be joining Jane with other writers to celebrate the launch of her wonderful book, All the Bad Girls Wear Russian Accents. Jane is an American Jewish-Ukrainian author. Click here to register.
February 16 | 7 PM ET
Cervena Barva Press Reading Series
Joint reading with the amazing Dawn Raffel; hosted by publisher Gloria Mindock.
January 25 | 4 PM ET
Appearing on the Florida Writer Podcast with host Alison Nissen.
2022
November 15 | 7 AM ET
7 AM Novelist Webinar and Podcast: The Dark Night of the Soul, The Crisis & Climax
I'll be chatting briefly with host Michelle Hoover and author Julie Carrick Dalton (The Last Beekeeper) on finishing first drafts. Full schedule and info here, and sign up for email here.
November 12 | 11 AM ET
Guest speaker for writer and book coach Jen Knox's WWC. Topic "endurance in writing."
October 29
Baton Rouge, LA
Appearance canceled due to scheduling issues. Event still on.
Discussion | Noon to 12:45 PM | State Capitol, House Committee Room 1
Lives Real and Imagined: Short Stories with Jen Fawkes and moderator Tracy Carr
Book Signing | 1 to 1:45 PM | Cavalier House Bookselling Tent
October 24 | 8 PM ET
Terrain.org Reading Series
I'll be taking part in this series run by one of my favorite literary journals.
Honored to be reading with Suzanne Frischkorn and Allison Adele Hedge Coke
(2022 NBA Finalist in Poetry). More info here.
September 24 | TIME TK
Book Signing at Bookmarks Book Festival
Winston-Salem, NC
I'll be signing copies of How We Disappear at the Press 53 table at the street fair. More info TK.
September 21 | 7 PM ET
Author Event / Book Signing at Midtown Reader
1123 Thomasville Rd, Tallahassee, FL
I'll be doing a brief reading, Q&A, and signing copies of How We Disappear.
Happy to be returning to Midtown Reader! Their events calendar is here.
September 1 | 7:30 PM ET
Launch Reading and Chat-Online Event with Press 53
Looking forward to this triple launch fall reading and chat with fellow
Press 53 authors Jennifer S. Davis and Chauna Craig. Register here.
May 4 | 7:30 PM ET
Great Weather for Media 10-Minute Live Reading on Facebook
I'll be taking part in their prose night, reading and speaking for 10 mins.; hosted by Lyndsey Ellis (author of Bone Broth). More info here.
April 30 | 12–2 PM ET
San Marco Books INDIE Book Fair Day
1971 San Marco Blvd., Jacksonville, FL 32207
I'll be signing My Real Name Is Hanna out front, rain or shine, to celebrate Independent Bookstore Day. More info here.
March 22 | 6 PM ET
Ukraine: Its People and Culture
St. Augustine Beach Art Studio, 370A A1A Beach Blvd.
Fundraiser hosted by the St. Augustine Beach Art Studio. Mike Dixon, former peace corps volunteer to Ukraine and on the board of directors of the Alliance for Ukraine will be giving a talk and presenting photos. I'll be attending as part of the fundraiser. No donation is too small!
2021
November 16 | 7–8:30 PM ET
Flash Fiction/Prose Poetry Event, via Zoom
Hosted by the English & Creative Writing Department at Widener University. I'll be reading with Jose Hernandez Diaz and Marcela Fuentes, followed by a general discussion about the genres (craft issues, the flash/prose poetry publishing world, etc.) and a question-and-answer period. More info TK.
August 5 | 8:45 PM ET
Living a Life Through Books Book Club Meeting
Meeting virtually with the book club to discuss Hanna. Podcast will be available. Hosted by Dr. Shahnaz Ahmed.
June 21–27
Historical Novel Society 2021 Conference Online Book Fair
Visit my online exhibit booth during this all-virtual book fair celebrating historical novels! Visit hns-conference.com for more info and to see panelist schedule.
June 9 | 3:15–3:30 PM ET
Participating in this summer reading program and launching the readathon by speaking to classes via Zoom about Hanna and writing. NYE is the largest provider of free after-school and summer camp programs in New York City public schools.
May 21 | 10 AM ET
Dozier Middle School, Newport News, VA
Speaking with 3 Core classes about Hanna and writing in general.
May 6 | 2–2:20 PM ET
Join me for a 20-minute live interview on the homepage at FloridaWritersBooks.com.
Florida Writers Book Expo Online
Visit my online booth for access to some of my books and to a freebie! And check out the other booths at FloridaWritersBooks.com. Attendees will get free rewards with book purchases.
March 6 | 5 PM ET
Ladies Night Reading for SMOLFair
Hosted by Lori Hettler. Access event schedule online by signing up at https://www.smolfair.com/. I'll be reading from Bitter Kind.
2020
December 8 | 7 PM ET
St. Augustine Book Club Meeting
Zooming with two St. Augustine book clubs about My Real Name Is Hanna. Only open to book club members.
November 12 | 1 PM ET
I'll be discussing my publishing history and the inspiration behind My Real Name Is Hanna within the context of women's issues in a Zoom meeting. For AAUW members only.
October 17
Enjoyable Books Virtual Book Fair
February 29
Tampa Bay Publishing Conference
Creative Pinellas Campus, Largo, Florida
Hosted by Wordier than Thou. I'll be speaking about my publishing journey and doing a Q&A Saturday afternoon. Books will be for sale.
February 21 | 10:15-11:15 AM
Florida Heritage Book Festival and Writers Conference
World Golf Village, St. Augustine, Florida
I'll be doing a panel with fellow Florida Book Award winners Kimberly Lojewski and Gale Massey (see below). Check website for description and to verify time of event. Named one of 12 annual Florida events not to miss!
Florida Book Award Winners: Researching, Crafting, Submitting, and Promoting Award-Winning Fiction
From historical fiction, to magical realism, to crime thrillers, these three award-winning authors will discuss their journeys from conception to publication, and beyond. Through discussions on genre and craft, and tips on finding an agent, surviving the submission process, and promoting, marketing, and submitting to contests, this panel will give you the tools to start or finish and publicize your own prose project.